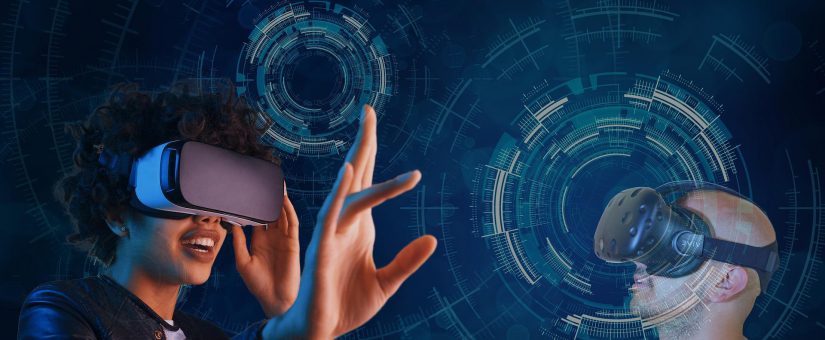 On 08/06/2022
commercials, e-commerce, high technologies, movies, Virtual reality, VR
Virtual reality (VR) has come a long way in recent years, but it remains to be developed and established in everyday life and business.
The advent of commercial VR technology has led to increased innovation, with a growing number of companies looking for opportunities to use virtual reality to present their products and services.
The technology actually provides an immersive visual environment. It can be associated with 360-degree videos, photos or product demonstrations; or the more sophisticated VR "headset" activated by devices like the HTC Vive or from the Oculus catalog.
Here are some trends.
Brands will use VR to improve customer loyalty. According to co-founder of the virtual design company BrandLab360 Dan O'Connell, the "spatial network" can become the new normal in just five years. But first, there needs to be an intermediate stage between digital and virtual experiences, so as not to repel the vast majority of buyers accustomed to conventional product and payment pages. The virtual reality experience can help businesses better connect with customers.
There will be changes in teleconferencing. Video connections, in which the picture "freezes", will be a thing of the past. Virtual reality will change this and allow these types of encounters to gain a more personal and natural feel.
Education will gradually change. Virtual reality will make learning more enriching, fun and enjoyable. It can also deal with the different ways in which people learn and acquire new knowledge, and this is not the case in current curricula. Companies that can offer educational products that use virtual reality have a real opportunity.
Growing application in e-commerce. Currently, one of the biggest problems with e-commerce, both for the store and the consumer, is to order something that does not meet your expectations. VR allows us to create an experience "everywhere" so that the user gets an accurate idea of what he is buying. The same can be said for booking hotel rooms, cars, travel and adventure tours. Virtual reality is ready to transport you to your dream destination and immerse yourself in another world.
It will be increasingly used in movies, commercials, media, games. The long-established technology in these areas will have new and new improvements constantly.
It will help increase the supply and sale of real estate. Virtual reality is increasingly used in business. Many people prefer not to choose a house based on photos, but to "enter" and walk around it virtually. Brokers can certainly expect big turnovers, especially if they have "properties" to show with the help of an unforgettable virtual experience. They will be even more successful, especially if the client can "see" the sunset or sunrise from his future property.
It will affect the health and fitness industry. Athletes and doctors are already using hardware such as OculusVR (borrowed from Facebook) to visualize the achievement of all their goals, including perfect health and performance.
Geographical location becomes irrelevant. We are already living in a virtual age in which, with the use of Skype, Google Hangouts and other forms of communication, it has long been irrelevant where you are physically. However, as virtual reality progresses, not only will it not matter where you are geographically, but it will actually look as if you are in the same place, even when you are thousands of miles apart.
*Virtual reality is an immersive experience in a fully simulated environment, excluding everything in the physical "real" world.
Augmented reality, on the other hand, doesn't completely rule out real life – instead it adds digital elements to the view of the live world, usually via a smartphone. AR technology is a little more advanced than VR at the moment.
Mixed reality (MR) combines elements of both AR and VR, and augmented reality (XR) is a common term that encompasses all technologies that enhance the senses. Includes VR, MR and AR.