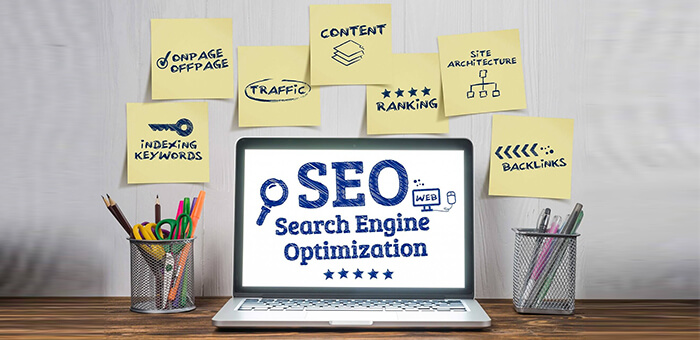 On 12/07/2022
link building, Off Page, On Page, SEO
Еvery site needs good SEO, the work on which requires time, effort and specialized skills, knowledge and experience. But let's first recall where these all-important three letters come from.
SEO is an abbreviation of Search Engine Optimization. It aims to achieve higher rankings in organic search engine results for certain keywords and search terms.
The optimization process includes different methods of action, known as internal (On-Page) and external (Off-Page).
On Page optimization includes processes that are related to the website itself, while off-page optimization covers actions that help the business gain popularity by building links (external links) to some site.
SEO On-Page
In the past, on-page optimization required mainly using keywords. Today, however, search engines can infer the meaning of a page by topics, by the use of synonyms, the context in which the content appears, or even simply by paying attention to the frequency with which particular combinations of words are mentioned. While keyword usage still matters, relevance is important. For each of your pages, ask yourself how relevant the content is to user intent in search queries. Thus, On-Page SEO is less about keyword repetition or placement and more about understanding who the users are, what they are looking for, and what topics (keywords) you can use to create content that best suits that need. Pages that meet these criteria have content that is:
In-depth to have a good chance of ranking.

User friendly. Is the content readable? Is your site organized in a way that is easy to navigate? Is it generally clean or full of ads and affiliate links?

Unique. If not, the content can affect the site's ability to rank in the SERP (Search Engine Result Page – Google's response to a user's search query).
Creating and optimizing for quality content meets searcher expectations. Content topics should match the search queries they are ranking for.
There are several other elements that can affect the site's on-page optimization. They include:
Links: How many are there? Are they internal or external? Where do they lead?

Page load speed

Page URL structure

Optimization for mobile devices (Mobile friendly)

Page Meta Data, etc.
All these elements are related to the same basic idea: creating a good user experience.
SEO Off-Page
No less important, even, according to experts, carrying 60% of the site's positioning in search engines, is Off-Page SEO. Optimization includes Link building, Citation Building, Local SEO, YouTube SEO and more.
There are three main types of links that are important to us for the site:
Natural – they are done editorially without any actions on the part of the owner of the page. For example, a food blogger linking to a post that points to favorite produce farms is a natural link.

Manually built links are the result of link-building activities. This includes using influencers to share your content.

Links that are created through practices such as adding a feedback link in an online forum, a blog comment signature, or a press release with optimized anchor text.
Also important for SEO Off-Page optimization are:
Social media marketing

Guest blogs

Related brand mentions

Influencer marketing
However, it is important to note that the end result of each of these activities is to create a link to your site from elsewhere on the web – be it a link link, a mention of your brand or website, or otherwise. Off-Page SEO relies on human behavior (namely, that people only refer and share content they like). 
In conclusion, On-Page and Off-Page SEO optimization work involves overall improvement of users' perception of site quality, which is often a lengthy process.