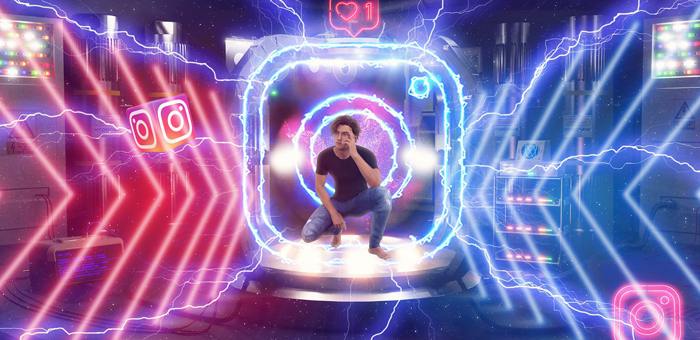 On 23/08/2022
instagram, Instagram engagement, Reels, video content
Diversify your content on Instagram. The platform is extremely dynamic and does not tolerate boring and monotonous posts. You can choose from

different formats

such as – video, stories, reels, podcasts, infographics, carousels, polls, etc. Watch how the algorithm reacts to find out what content your audience needs. It's good to reach your full potential to stand out from the crowd. Instagram is conducive to this.

Put "

Before and After" style posts оn

– especially from user generated content. If you provide customer service, this is the perfect chance to show the good you're doing for people's lives. Before and afters also provide solid proof of what your business is capable of.

Instagram's algorithm prioritizes original content

. That is why the platform is developing the reels format as much as possible to have everything needed for users and not be able to post Tik Tok clips on Instagram.

Take the user on an exciting journey. Share stories

told using the carousel and story formats. It's great for sharing a list of helpful resources, tips, tutorials, even your brand values. Such posts stimulate curiosity and are gladly shared. You might even find potential customers with similar interesting content.

Post reels in the style: "5 tips for…", "my best (number)… Numbered activities are great hooks. Share facts or issues from your industry that only you know. Use any interesting audio and visual elements. The reels format is one of the most effective features, provided by Instagram to increase your engagement. So you have to do it creatively.
Instagram is now primarily a video platform. Even if you don't have one, you can put a visual with a quote, add sound and effects, and put it into reels.
Use templates for Instagram reels – you can get a lot of ideas from there, and the creation of reels itself becomes easier.
Reels are now up to 90 seconds. Short stories and short reels are more popular, but if you need a longer video, there is already such an option.
Use stickers, polls, sliders and any other effects – not only for stories, but also in reels.
Also use the option to pin posts. You can pin up to 3 posts on your profile/page. This is how content is accented, which becomes both more visible and engaging.