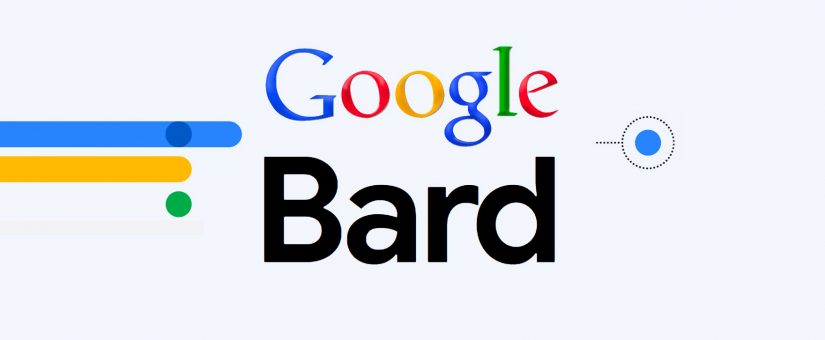 On 25/10/2023
AI, chatGPT, Google Bard
The appearance of ChatGPT indicated, that it would not remain the only mass chatbot with artificial intelligence. Google Bard is another, but this time made by Google AI. It's still under development. When a user logins in it, he reads: "I have limitations and sometimes make mistakes, but your feedback will help me improve."
Similar to ChatGPT, Bard can generate text, translate languages, write various types of creative content, and answer complex questions and tasks in detailed manner.
Strive for new opportunities
Google recently revealed a plan to exceed ChatGPT by connecting Bard to popular consumer services like Gmail, Docs, and YouTube.
Because ChatGPT works with various plugins, Google responded by releasing Bard Extensions, which allow the chatbot to access updated information and third-party services, including Expedia, Instacart, and OpenTable.
With recent updates, Google is trying to replicate some of its search engine capabilities, including Google Flights, Hotels and Maps.
The big disadvantage of the new chatbot is that there are many cases where it gives false information. Google has taken a step to fix these issues by redesigning the "Google It" button. The button will now recheck Bard responses. When Google has high confidence in a claim and can back it up with evidence, it will highlight the text in green and link to a site that provides the credible information. When Google can't find facts to support a claim, the text will be highlighted in orange instead.
About Privacy Policy
There are concerns about how the new chatbot uses personal data.
Google says that if users use the Workspace extensions, their content from Gmail, Docs and Drive will not be visible to people checking information in Google Bard. According to the company, no personal email or document will be read by their employees.
However, to provide relevant answers, Bard uses IP, location and physical addresses. The chatbot also keeps conversations for 18 months, an option that can be turned off in the settings. But is there a guarantee that the data will be deleted from Google's servers? And hackers around the world are getting more and more inventive. Sensitive information should never be shared – with both ChatGPT and Google Bard.
Users can share their chats with Bard on social networks and more. Online sharing can be changed again from the chat settings. Google has announced that it is working to stop indexing chats from the search engine.
Some time ago, Google updated Bard's core AI, Pathways Language Model 2. It expanded the feature that allows users to upload images in more than 40 languages.
ChatGPT remains the chatbot that first caught the public's attention. In August 2023, ChatGPT had nearly 1.5 billion desktop and mobile web visits, more than three times more than Google's AI tool and other competitors, according to data from Similarweb. Although people in more than 200 countries and territories can use Bard, Google still calls the tool an "experiment" and not a finished product. But it has all chances to surpass ChatGPT in terms of capabilities. It's a matter of time.