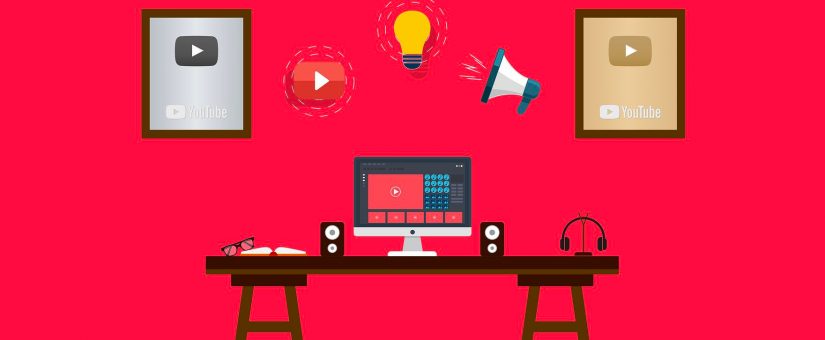 In a time when the fight for audience's attention is greater than ever, YouTube offers new opportunities for presenting ideas and stories on the platform.
YouTube creators need to be aware of the platform's technical innovations, as well as the different storytelling techniques. It is important for the content also that their users are from different generations and continents around the world.
There are three ways to improve videos. This leads to the telling of more engaging content, reaching a wider audience.
● Multilingual audio
Content creators are increasingly using multilingual audio. The option is used to reach those who would otherwise never watch because the video is not in their native language. AI (Artificial intelligence) can also be used to sound authentic in different dubbed languages.
● Create new content with remix
It is easier than ever to become a video editor or special effects creator as technology becomes more accessible. This is driving many creators to focus on trimming videos and remixing. Trimming tools allow viewers to quickly extract moments from longer videos. More than 14 million videos were created each month in 2023 using YouTube's trimming feature, according to thinkwithgoogle.com.
Remixing starts with an input video, such as a music video or a celebrity interview, and is combined with something new. Remixes are a favorite of Generation Z.
Earnest Pettie, a Google expert on YouTube trends, explains: "Remixing shows how limitless the creator's mind can be. They are no longer limited by rigid storytelling formats."
● Video captions to attract an audience
Video captions are gradually evolving to play a significant role in the watching experience. The new generation of video captions add nuance, context, or "inside jokes" to a video, building a deeper connection with the audience.
Creators also use captions in "silent vlogs," which do not include any audio commentary but rely on ambient sound. Here, the creators prefer to let the captions do the talking without detracting from the captivating nature of the visuals.
Captions exist outside of the video, so viewers can toggle them on and off instead of being embedded in the video. This allows the viewer more control over how they want to watch. Gen Z (those born between 1993 and 2001) are big fans of the feature: 86% of them watch content with captions or subtitles at least once a month, and 60% prefer to watch their content with captions on.
Audience preferences influence the creative process – creators and viewers learn from each other how to use new tools. Creative captions, multilingual audio and remixing capabilities are great tools. They can also be used by brands who would like to be authentic and create more impactful content for a larger audience.