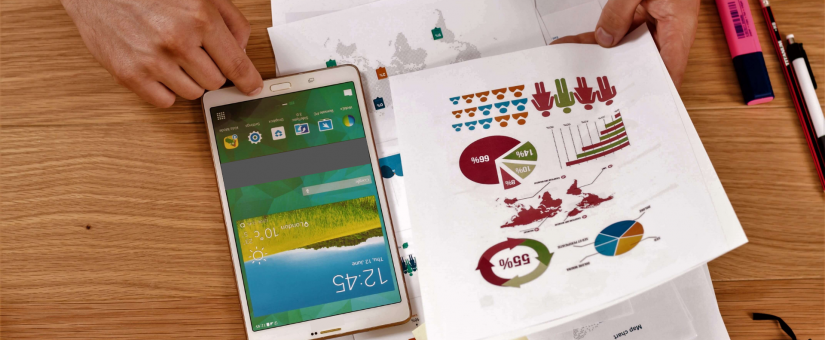 On 19/08/2021
cart abandonment, clicks, conversions, traffic
Receiving clicks but no conversions? How do you actually turn website visitors into paying customers?
Are you getting clicks but no conversions when advertising?  With this article you will figure out how to fix the problem and turn traffic into paying customers.
1. Optimize your website
See where people click and don't click by running a heatmap on your landing page. Sometimes, people click on an element that doesn't have a link.
See where people drop off the landing page by getting a scrollmap. Shorten your page to where the people drop off and put your best call to action at that spot.
Learn about user's natural inclinations as much as you can by watching real user behavior in Google Analytics.
Run A/B tests to fix any problems that you discover. Also test several different headlines for your landing page – this could boost your conversions by 30%.
2. Use images that feature your products at their best
Your images will be the first thing that people notice when they come across your ads, so make sure to use the highest possible image resolution. Also, highlight your product or service to help people instantly understand what you're showcasing.
To illustrate more accurately how your products or services work, consider using images that show people using your products. Images with a person drive around 4% more clicks compared to images without a person.
Use overlay text sparingly. It can have a varied appearance on different devices and create a less compelling experience for people scrolling through their feeds. On average, images without overlay text drive 9% more clicks.
3. Acquire the right type of traffic
Acquiring the wrong traffic is likely to be the biggest reason why your high traffic website isn't converting. If your keywords don't accurately reflect what your products represent or what  your target audience searches for, you're likely attracting the wrong people. Your visitors need to be members of your target audience, with problems or needs your business can answer and solve.
In order to attract quality traffic, select the most appropriate keywords and structure your content in an easy and clear way. However, this will take a while to start working. In the meantime, you can use paid ads in platforms such as Google Ads or Facebook to generate quality traffic quickly.
4. Make it easy for your visitors to convert
The more obstacles you have, the fewer sales or conversions you'll make. Your website should have a great branding, aesthetics, simple interface and most importantly – pleasurable shopping experience.
All site owners should aim to make the checkout process as simple as they can. This is especially important when you consider that the average shopping cart abandonment rate is just under 70%. Less than a third of users who show interest in a product actually end up buying it.
The next graphic shows the most common reasons for abandonment during checkout.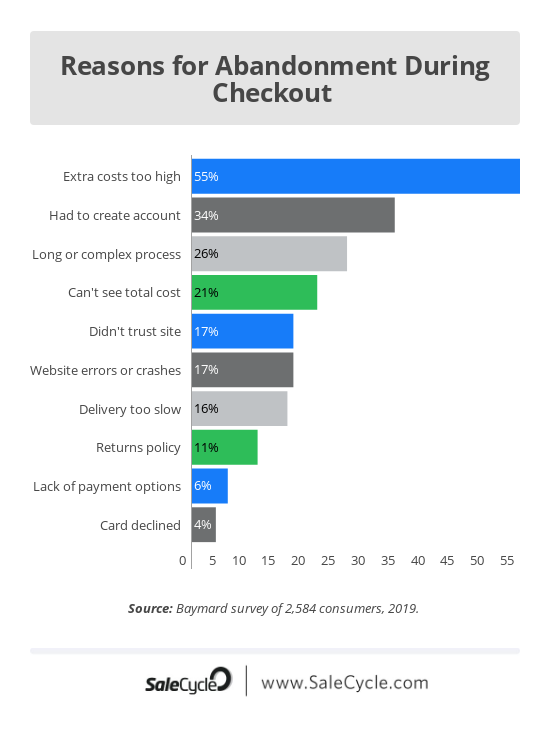 Turning traffic into conversions and revenue isn't that simple. However, with a bit of testing and analysis, you can figure out what's keeping your visitors away from making a purchase. Once done, you can continue improving your SEO strategy to attract even more traffic — with the mindset that those visitors will become paying customers.