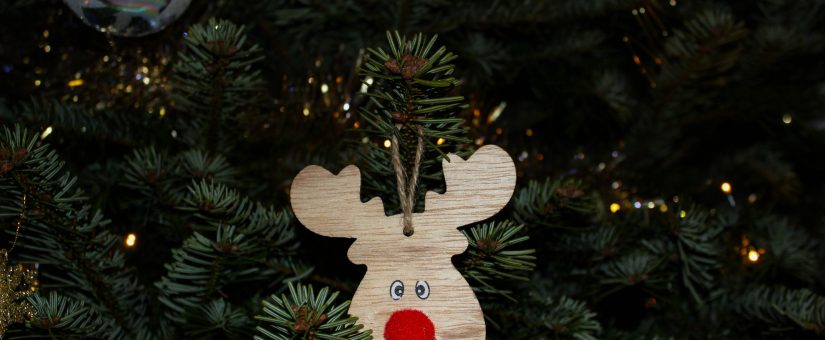 On 20/12/2019
ads, campaigns, christmas, creative
Here is a selected list of Christmas creative to set up the holiday mood!
Iris Is Helping Dumped Trees Before Christmas with 'Timber'
Instead of using real Christmas trees to decorate the office, a company called Iris is planting them – donating the budget they'd usually allocate to creating cards straight to Trees for Cities – a London based charity committed to improving lives by planting trees and creating greener cities.
And to communicate this message Iris has created 'Timber' – a dating platform full of the dumped trees that are cut down each year. To match with a 'dumped' tree, and plant a new one, all you need to do is swipe across the trees and select the one you like – in return Iris plants a tree in partnership with Trees for Cities.
The Burnt Christmas Tree Launches to Help Communities Rise from the Ashes
Over the past few weeks, the bushfires across Australia have cast a shadow on what should be the most festive time of year. To show the human cost of this devastation, but importantly hope for the resilience and recovery of our communities, a burnt Christmas tree has been built in Sydney's CBD.
Designed by Scoundrel's James Dive, the tree was crafted entirely with logs, branches and shrubs sourced from bushfire-affected areas of New South Wales. The tree is also decorated with burnt objects like a farm gate and bicycle and is topped with a star fashioned from a burnt-out bike wheel. These objects exist alongside signs of regeneration, including banksia seeds which require fire to sprout.
People can visit and make a donation to the Australian Red Cross Disaster Relief and Recovery Fund by tapping their card on the presents beneath the tree.
'Naked Santa' Could Help Reduce Your Carbon Footprint this Christmas
The UK greeting card industry produces about 280 million tonnes of carbon every single year. At a time of global climate emergency, that's not good.
WarmSanta.com asks people to send ecards rather than in the post. But unlike most Christmas card Santas, this one is completely naked. Yes, global warming has made Santa so warm that he's had to take his suit off.
With a Warm Santa ecard, you can send warm Christmas wishes to your friends, loved ones, colleagues, acquaintances, distant aunties and that couple you once met on holiday, without making the planet any warmer.
IKEA – Silence The Critics
IKEA's ad is snarky, even a little mean, certainly barely festive but quite different from what we are used to – and that is what makes it special.
John Lewis/Waitrose – Excitable Edgar
Edgar is a superb bit of filmmaking, centred on a tremendous performance by Ruby Dailly as Ava: never has the bond between child and CGI beast been so convincing. Bringing Waitrose and Partners in lets the ad climax with a feast, which always feels good, and the whole thing has the satisfying warmth of a Christmas fairytale.