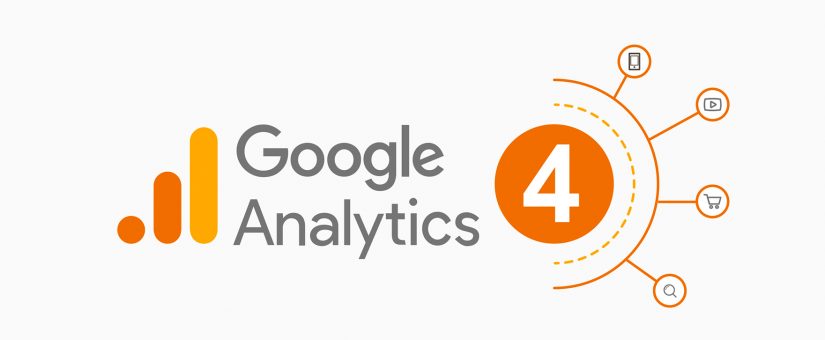 On 24/04/2023
AI, Artificial Intelligence, GA4, Google Analytics 4, machine learning, Remove term: event-driven model event-driven mode, Universal Analytics
Google Analytics 4 (GA4) was introduced in October 2020 as the successor to the previous version of Google Analytics, Universal Analytics. However, it is not just an update, but a completely new version of Google Analytics.
A new model of analyzing data
One of the most significant changes in GA4 is the introduction of a new data analysis model – event-driven model. This new model is designed to provide a more holistic view of user behavior across devices and platforms. It tracks user interactions in a more detailed manner, allowing for deeper analysis of user behavior.
Another important feature of GA4 is a strong emphasis on machine learning and artificial intelligence. The Platform uses these technologies to provide more accurate and predictive information about user behavior. This includes anticipating future user actions and identifying potential opportunities for improvement.
Additionally, GA4 offers enhanced privacy features. This is important in an era of growing concern about data privacy and security.
GA4 is designed to be more flexible and customizable than previous versions of Google Analytics. It offers a wider range of data integration options, making it easier to connect with other marketing and advertising platforms. It provides wider customization options, allowing website owners to tailor the platform to their specific needs.
Background of GA4
Google first announced the release of GA4 on July 14, 2020. The company highlighted the new features of GA4, emphasizing improved machine learning capabilities and a new data collection and analysis model. Later that day, the company published a blog post with more details about GA4's new features and improvements and how they can benefit website owners and marketers.
October 14, 2020 – from that date it became possible to test the new platform.
On November 17, 2020, Google announced that GA4 is now integrated with Google Ads. This integration makes it possible to monitor Google Ads campaigns and make more informed decisions.
On February 17, 2021, Google announced that it is now possible to connect GA4 to Google Search Console. This integration allowed users to view their website's search performance data directly in GA4.
Several more updates to the new platform followed, which made it even better and with richer analysis capabilities.
Starts from 1 July 2023
Google Analytics 4 comes into effect on July 1, 2023, and will stop collecting and analyzing data from Universal Analytics. Not only that, but there is a risk of losing data during the migration. It is no coincidence that Google advises specialists to perform the migration manually, and not wait for it to happen automatically.
What to do before GA4 comes into force?
Manually migrate to GA4 (so no data is lost): GA4 is the future of Google Analytics. However, it takes time to get used to the new platform's analytics.
Set up GA4 correctly: If you haven't already, it's important to set up GA4 correctly to make sure you're collecting the data you need and that your tracking is accurate. This includes setting up conversion events, goals, and custom dimensions and metrics as needed.
Test and verify the data: After setting up GA4, it is important to test and verify that the data you collect is accurate and complete. This can be done by comparing data between Universal Analytics and GA4, as well as by testing user interactions and conversion events on your website or app.
Train your team: Make sure your team members are familiar with the new GA4 interface and reporting features so they can use the platform effectively. Consider providing training or resources.
Update third-party integrations: If you use third-party integrations with Google Analytics, such as Google Tag Manager, Google Optimize, or Google Ads, be sure to update these integrations to work with GA4.
By taking these steps before July 2023, website owners and digital marketers can ensure they are prepared for the removal of Universal Analytics and can take full advantage of the new features and benefits of GA4.