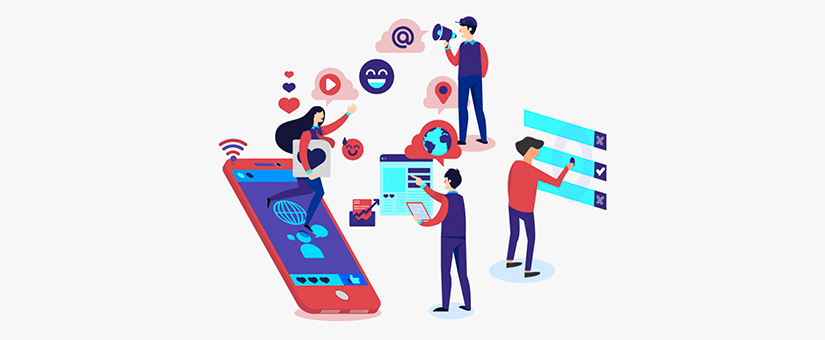 On 04/05/2022
advertising campaigns, affiliate links, influencer campaigns, influencer marketing
Influencer marketing is a popular practice used by both small and global brands. However, the last two years of the pandemic have led to drastic changes. The mass work from home and the limited movement of people has led to great difficulties for companies in creating interesting content and real, profitable contact with consumers. This is exactly what has led to the growing demand for the services of influencers. Not coincidentally, the influence of platforms such as Tik Tok and Instagram is growing exponentially.
The pandemic has turned influence marketing into a field with huge potential, which is increasingly evolving and bearing fruit for those who know how to manage it well.
It is crucial not only for an influential person to recommend a product or service, but also to have a way to measure that impact, as well as to determine the return on investment. There are appropriate tools, but many companies still prefer to judge the value of a campaign by likes, views and comments, which has long been an obsolete technique.
An easy way to measure the effectiveness of an influential marketing campaign is through the use of affiliate links. They provide a much more powerful performance indicator than regular engagement metrics because they show whether someone actually clicked on an ad and / or bought a product.
Promotional codes and URLs are two other ways to measure the success of influencer campaigns. These tools can be combined with affiliate platforms. In this way, the consumer path from the level of low product recognition to purchase is skillfully traced. Because what is the point of 2,000 likes if there is no real sale?
However, if a buyer uses an affiliate link or promotional code, this will show us results, we will have statistics, but may not reveal the whole user path. Sometimes, in order for a purchase to happen, a person needs to see at least 10 times an ad, еven in different channels, before buying. That's why it's always a good idea to track sales data before and after an ad campaign. 
Thus, by skillfully using various tools for measurability, brands can be more confident in the effectiveness of influencer marketing.