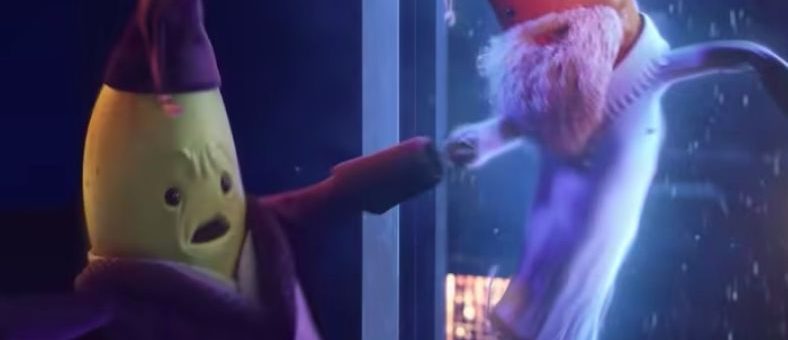 Now that December is here, it's time to start thinking about Christmas.
If you're having trouble getting into the Christmas spirit, we've compiled a list of the finest commercials to make you feel warm and fuzzy and ready for the holidays.
Aldi
The animated ad conveys a vital message: "To be happy, you must be good." The advertisement was created in collaboration with the children's charity Barnado's.
John Lewis
This is the moment we've all been waiting for. This year's attempt depicts a little child teaching the pleasure of Christmas to Skye, a young extraterrestrial whose spacecraft has fallen on Earth.
Disney
The gorgeous animated short follows a new stepfather as he moves in with his girlfriend and her two children and attempts to find his place in the family throughout the holiday season.
Celebrations
Even with the aid of a dating service and a singles' night, Bounty – a lonely chocolate dessert – struggles to find a partner. In a satire of Love Actually, he finds his perfect mate in Christmas' other contentious cuisine, the brussels sprout.
BBC
The full-length commercial follows Sarah and Darren as they return to their family homes, participate in all of their customary customs, and are interrogated by their family about their new growing love.
It aims to remind us that the BBC will be present while they dine, play games, and watch TV, regardless of how each of our Christmases turns out to be.
TK Maxx
The commercial portrays a young Laurie, who attempts to play the organ uncomfortably at a Christmas concert. Laurie develops the courage to play a rocking version of Aerosmith's 'Walk This Way' after a few bad notes shadowed by the inspiration from an early Christmas present of sparkly blue boots.
Amazon
This year, Amazon's advertisement depicts a lady watching her teenage neighbor, who appears to be struggling with anxiety as a result of the pandemic. As she feeds the birds with a smile, she gives her neighbor a bird feeder of her own, demonstrating how little yet significant an act of kindness can be.